FAQ's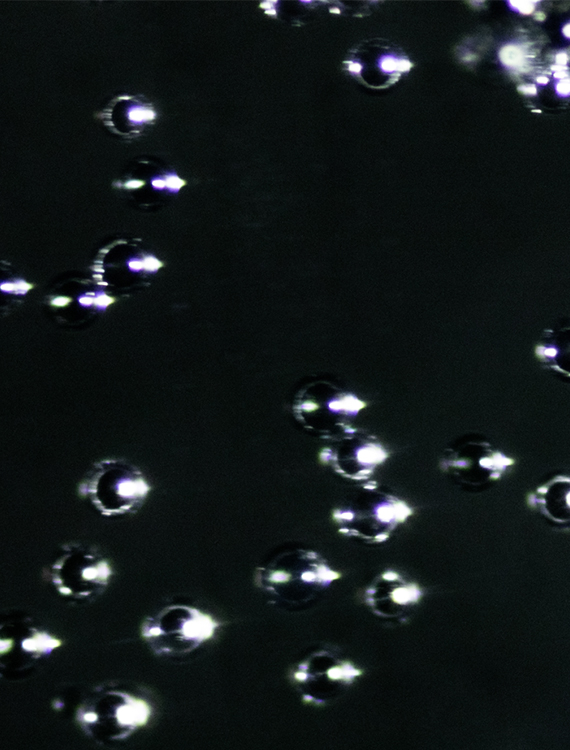 Q: What are retroreflective beads?
A: SPECTRA is made using retroreflective beads which are glass microspheres, where one half of the inside of the sphere is coated with aluminium. Light from your phone/camera flash is reflected almost directly back at you by the SPECTRA beads, resulting in a bright reflective silver effect.
Q: Are retroreflective beads environmentally friendly?
A: Currently, there are no known reports of ecotoxicity of nonfibrous glass. This material is persistent but inert in aquatic systems. It will not bioconcentrate up the food chain, it sinks in water and is insoluble too. **This has been written based on "long-standing studies relating to glass beads" Refer to Retroreflective RM Sourcing Research presentation for more information
Q: How are retroreflective beads different from microbeads?
A: Microbeads are extremely small (<1mm) pieces of plastic that are banned for use in cosmetics. The SPECTRA retroreflective beads are not made of plastic and are therefore not classified as microbeads.
Q: How are retroreflective beads different from glitter?
A: Glitter and Bio-Glitter is usually made from PET/cellulose that has been coated in aluminium. Individual pieces of glitter/bio-glitter are flat, and do not retroreflect incoming light rays like the beads in SPECTRA.
Q: Will SPECTRA irritate my eyes?
A: Our SPECTRA Eye Colour is safe and approved for use on the eye. It has undergone ophthalmological testing, classifying it as non-irritant. The retroreflective beads in SPECTRA are highly spherical and smooth, with no sharp edges, meaning they won't scratch or irritate your eyes.